Build your first AIoT Application
Whether you are a Startup, Maker or a hobbyist you can use our API's to build IoT products on Embedded Devices.
To build your AIoT applicaition we offer 2 libraries
Shunya Interfaces
Shunya Face
What can you do with Shunya Interfaces?
Shunya Interfaces can be used to program embedded boards to talk to PLC's, Sensors, Actuators and Cloud. Using this you can IoT applications and products.
This is a high level overview of Shunya Interfaces features. Click to interact with the image (it has direct links to our documentation).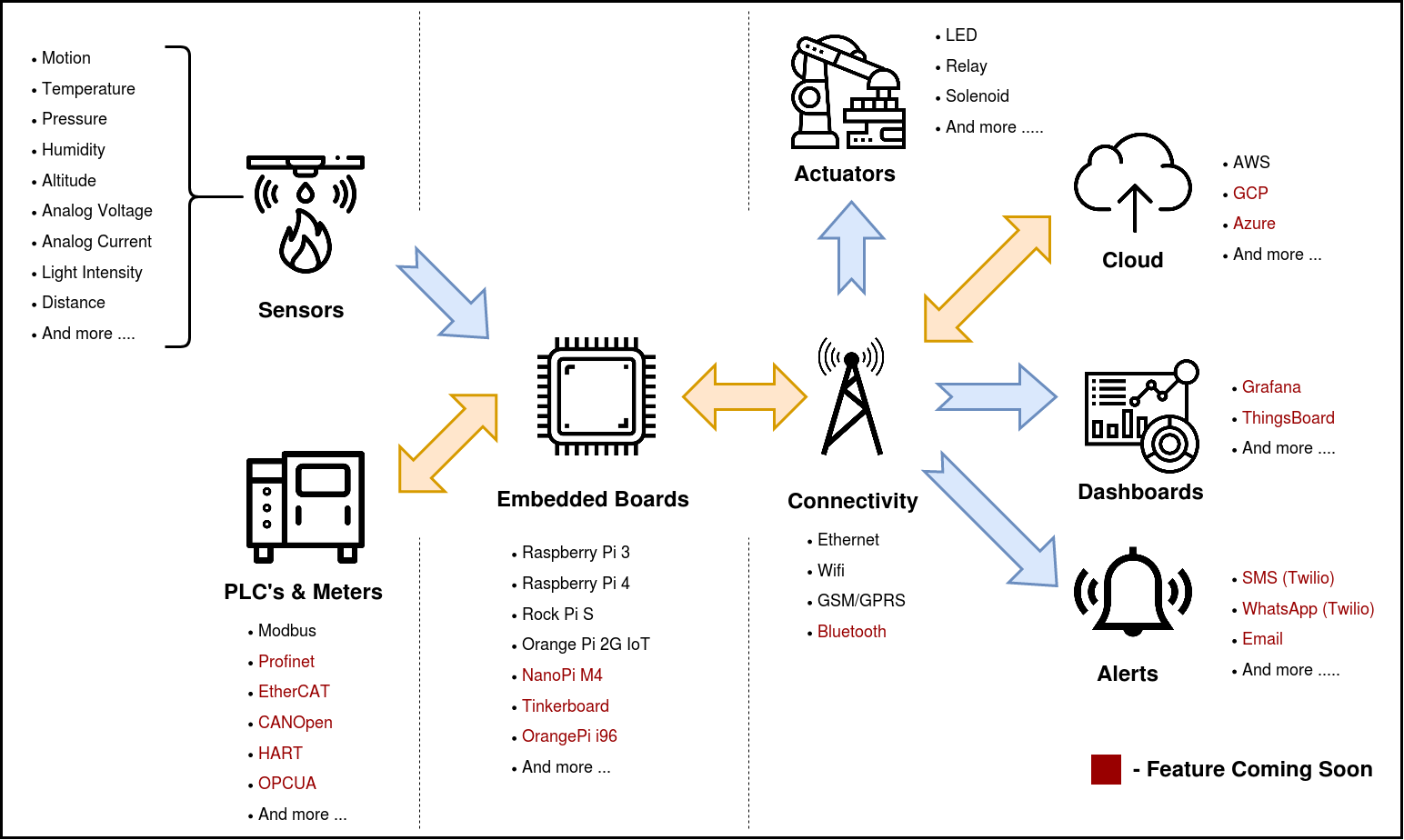 What can you do with Shunya Face?
(coming soon)
---
Pre-requisites
Before you begin it expected that the you will have a list of S/W components and H/W components that you want to build.
Make it into a flowchart and connect these components in the way that you want the data to flow. This will make it easier for you while building.